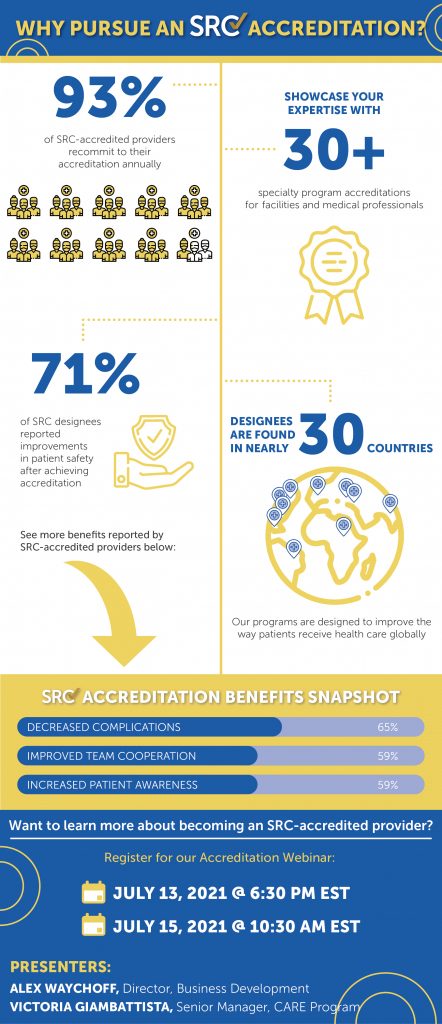 For over 15 years SRC has been committed to setting standards for safe and quality patient care with our specialty accreditation programs for medical professionals and facilities. Patients seek providers with our seal because they know that it represents excellence.
Learn more about the accreditation process and the benefits of becoming an SRC-accredited health care provider during our webinar. Our experts will be available to answer any questions you may have.
Register for July 13, 2021 at 6:30 pm EST-https://zoom.us/meeting/register/tJ0tcu6rqjMuEtc2MQ0HljwCTAn1_kAlnz2p
Register for July 15, 2021 at 10:30 am EST-https://zoom.us/meeting/register/tJIsd-uvrzooH9f9RZDp6cxtVhnw3AqmcOxG
Can't join us for these days or times?
Register anyway and we'll send you a link to the replay of the webinar when it's available.