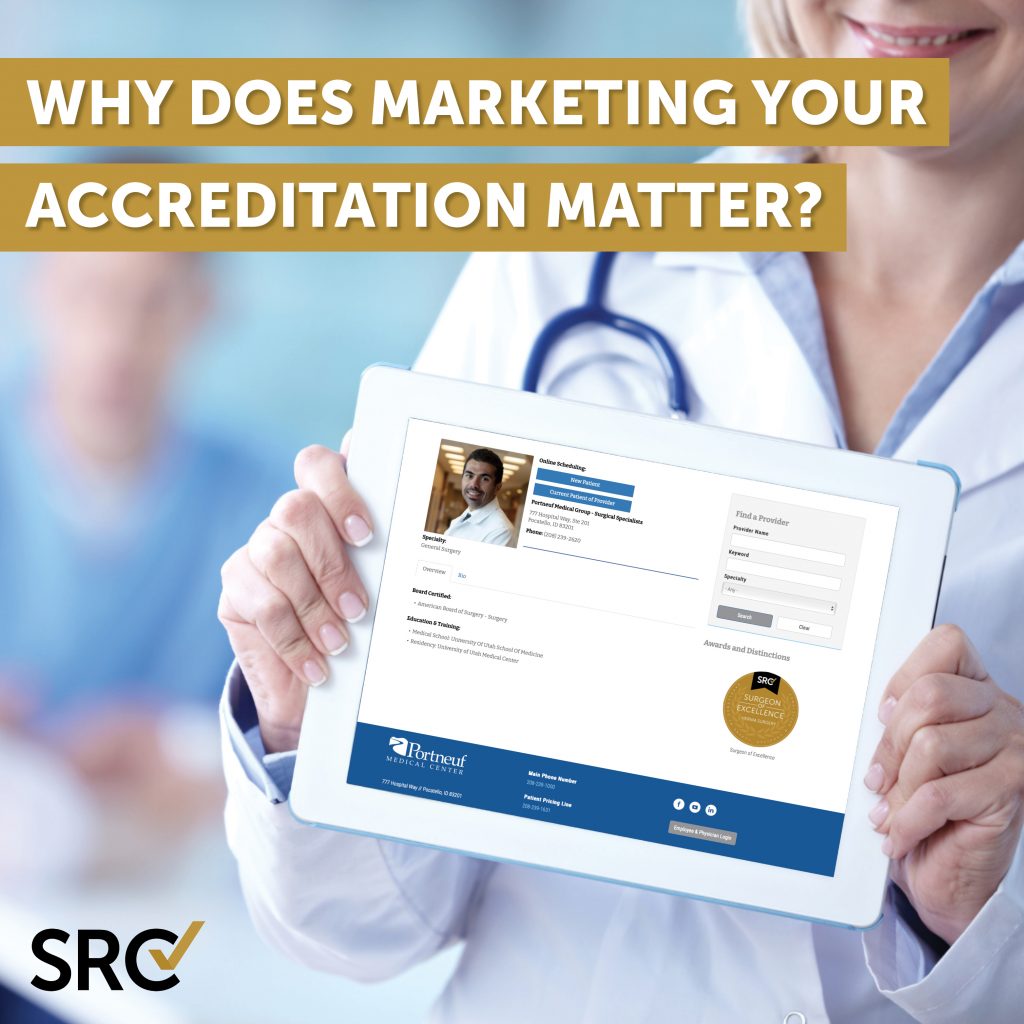 Being an SRC-accredited provider is an accomplishment to celebrate – and make sure everyone is aware of. There are a multitude of benefits to being accredited. SRC designees have reported experiencing increased patient awareness, improved patient satisfaction, growth in physician referrals, a marketing advantage and elevated professional recognition & distinction. However, the full potential of these benefits will not be realized without promoting your accreditation.
Accreditation is of little value unless it is properly utilized and communicated.
Patients are inundated with options for health care providers. With so many choices, they may not know which is the best for them. You can use your SRC accreditation to stand out from the crowd and take the guess work out of the patient decision.
Here are five actionable and easily attainable tips to spread the word about your achievement:
1. Display your award in your practice where patients can see.
2. Add your accreditation seal to your website.
3. Update your website to include information about your accreditation in the copy.
4. Include your accreditation seal in your email signature, business cards and other stationery.
5. Contact the CARE™ team to develop a custom marketing strategy.
CARE is a revolutionary service developed by SRC to help our designees maximize their accreditation benefits. Best of all, most of the services are complimentary. If you are interested in taking advantage of CARE's offerings in graphic design, video editing, communications and more, contact the CARE team today.