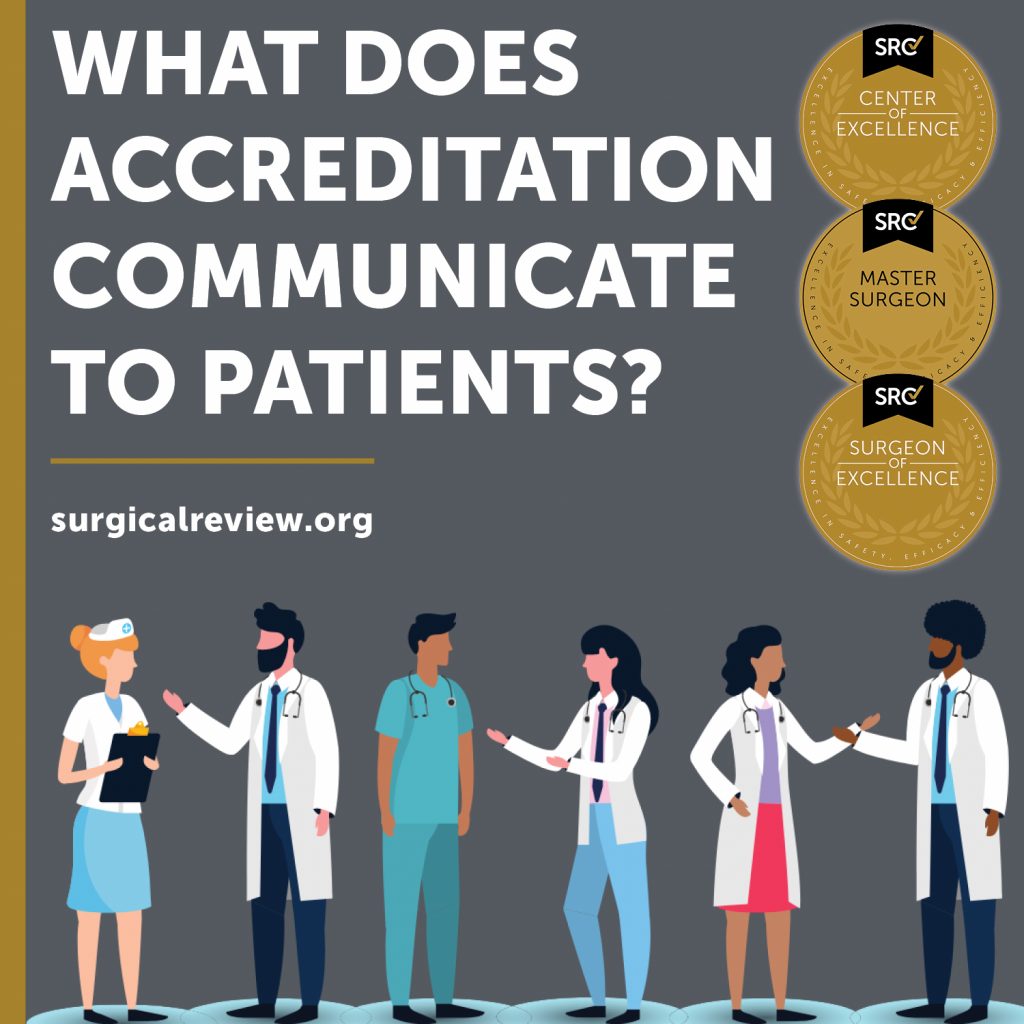 More than ever, patients are shoppers for health care providers who match their expectations about their care. An SRC accreditation sets you apart from other providers and communicates crucial information about how you approach your practice.
With an SRC accreditation, you can:
Convey Trustworthiness to Patients
Our gold seal is synonymous with excellence in patient care. SRC offers over 30 specialty accreditation programs, allowing you to show patients you are a leader in your field. After being vetted by a third-party organization, patients can trust that you have gone the extra mile to provide superior care.
Show Your Adherence to Safety Protocols
As a patient safety organization, SRC's number one priority is the delivery of safe and effective care to patients. All SRC-accredited providers undergo a rigorous inspection to evaluate if they meet accreditation requirements. Inspectors review medical charts, interview staff and assess the facility where procedures are performed. Patients know that providers with the gold SRC seal adhere to strict safety standards.
Demonstrate Your Commitment to Teamwork
The goal of each accreditation is to promote a culture of excellence. This starts with a team that works cohesively. After achieving and maintaining their accreditation, 59% of SRC designees reported improved team cooperation and 41% indicated it was a transformative process for their team. With a mutual commitment to improving care for patients, all staff working with the accredited program for the facility play a role in developing and maintaining a culture of excellence.
Health care professionals work tirelessly to ensure the health of their communities. Accreditation can play an important role in patients' health care decisions, signaling your commitment to them. Contact an SRC representative today to discuss how accreditation can benefit your facility.
Follow this link to request more information about accreditation.
Email businessdevelopment@surgicalreview.org or call 919.981.4460 to connect with an SRC representative.