The health care market is saturated with options for patients to choose from. Your SRC accreditation sets you apart and shows patients you are the best option for their care. At SRC, we know it can be difficult to decide where to start, so we've compiled a list of ways our designees have increased their patient volumes by promoting their accreditation.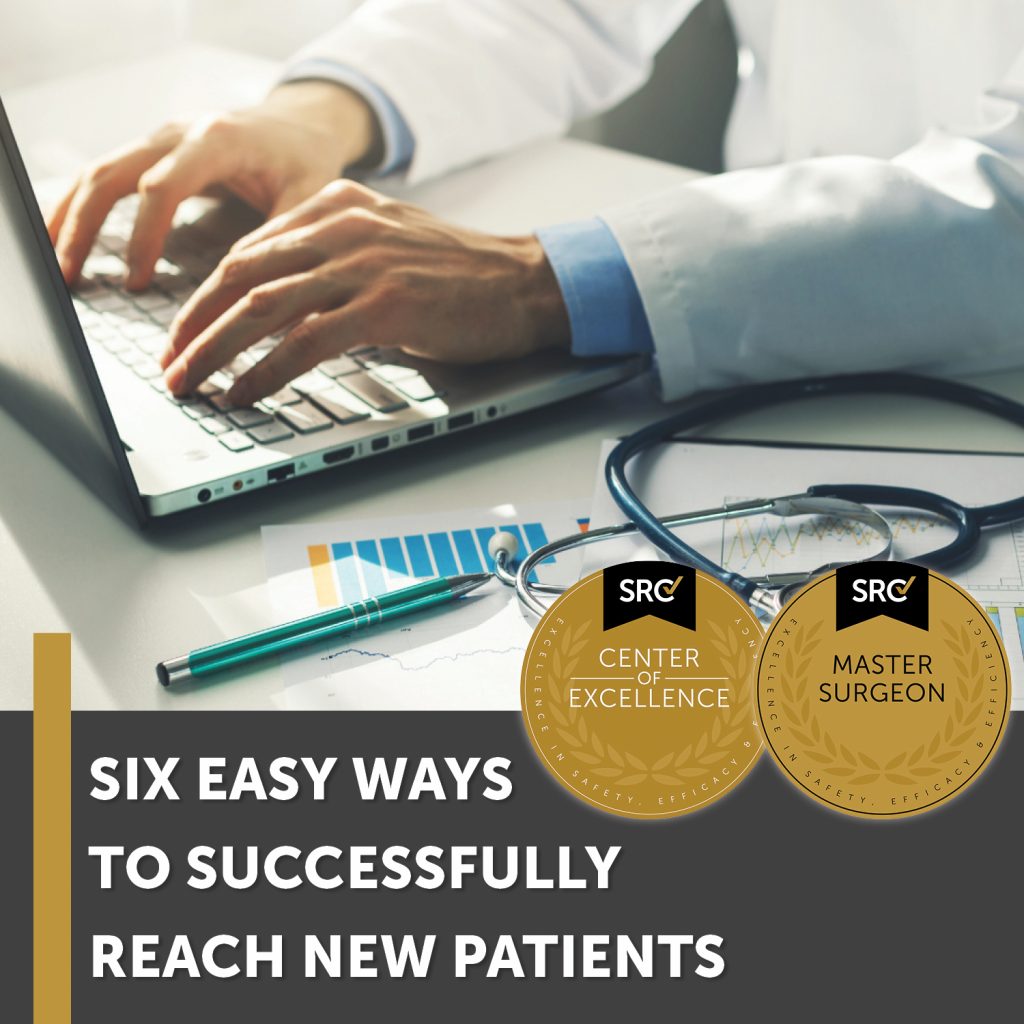 • Go Digital with Your SRC Seal
The gold SRC seal is an easily identifiable insignia that symbolizes your commitment to safe and superior patient care. Patients look for this when they are deciding on a health care provider to trust. Display your accreditation seal on your website and social media to distinguish yourself and/or your facility from non-accredited providers.
SRC aims to act as a partner with designees. For a chance to be cross-promoted and join our highlights with other influential SRC designees, use #showusyoursrcseal and tag SRC on social media.
• Share Engaging Content
Social media is a great tool to connect with current and prospective patients. You can use it to give patients an inside look at your facility and communicate important facts about health and well-being. Take advantage of the services offered by SRC's CARE™ team to design custom digital materials to promote your accreditation and position yourself as a leader in your field.
• Use Videos to Capture Your Audience's Attention
Across all social media channels, videos consistently get higher engagement than images alone and should be a key part of your marketing strategy. The CARE team can create promotional videos optimized for sharing on social media. Going live on social media is also an easy way to interact with patients. Whenever you do, be sure to wear your SRC flair including patches, pins and customized scrubs.
• Participate in Community Events
Patients enjoy seeing physicians and hospitals connected with their community. At any community event you attend or host, be sure to include accreditation support collateral so patients can understand how they benefit from seeking care from an SRC-accredited provider.
• Equip Your Team to Discuss Accreditation with Patients
Staff in the accredited program should be able to explain the positive impact an SRC accreditation makes for patients. SRC can co-host a webinar for your staff to provide them with all the tools they need to be able to communicate the benefits of accreditation for patient care.
• Link to SRC's Find a Provider page
The most visited page on the SRC website is Find a Provider. With this tool, patients can find accredited Centers of Excellence and Master Surgeons in their area. Encourage potential patients to verify with SRC that you are an accredited body.
An SRC accreditation comes with many benefits, including higher patient volumes and professional recognition and distinction. As an SRC designee, you have access to CARE, a program designed for you to maximize these benefits. Contact the CARE team today to request your own custom marketing plan, at no extra cost by emailing care@surgicalreview.org or filling out this form.