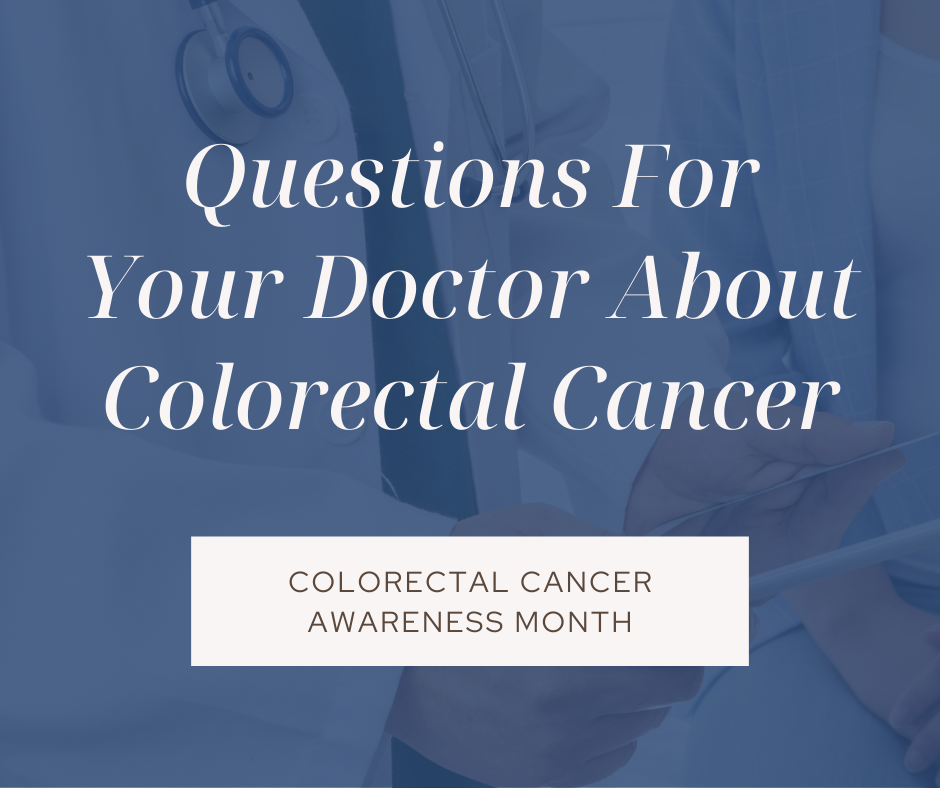 According to the American Cancer Society, colorectal cancer is the third most common cancer diagnosed in the US, excluding skin cancers.
Here are five questions you can ask your doctor about colorectal cancer:
What can I do to reduce my risk for colorectal cancer?
What screenings do you recommend for me? Why?
What's involved in the test?
How long will it take to get my results?
If cancerous polyps are found, what are my treatment options?
There can be a lot of unknowns when facing a cancer diagnosis. Choosing the right provider for you isn't one of them with SRC's Colorectal Surgery accreditation. Look for SRC's gold seal to find a health care provider you can trust.